Don McLean brings 50 years to Nashville Indiana
Don McLean is a legend of American folk music, best known for his iconic song "American Pie". He has been performing for over 50 years, and he shows no signs of slowing down. In fact, he just completed his 2023 Tour, which took him to various venues across the US, including the historic Brown County Music Center in Nashville, Indiana.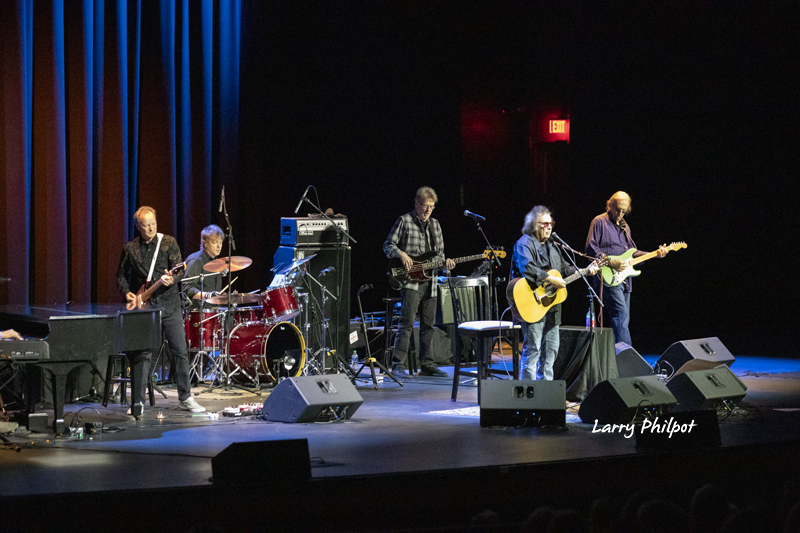 I had the privilege of attending his concert there on August 18th, and I was blown away by his performance, accompanied by a five piece band. He played a mix of his classic hits and some newer songs, as well as some covers of his influences, such as Buddy Holly and Elvis Presley, and two from Ernest Tubb. He also shared stories and anecdotes from his long and rich career, giving the audience a glimpse into his life and personality. He quipped that his piano player had been with him longer than both his marriages.
Some of the highlights of the show were "Vincent", his beautiful tribute to Vincent van Gogh, and followed it with "And I Love You So", a romantic ballad that he wrote when he was 19. He then switched gears and rocked the house with "Dreidel", a catchy tune about the ups and downs of life. He also played some of his lesser-known gems, such as "Crossroads", "Winterwood", and "Wonderful Baby". He came back around and played "Crying", his cover of Roy Orbison's classic.
Of course, he saved the best for last. He closed the show with "American Pie", his epic masterpiece that spans eight minutes and six verses. The crowd sang along with every word, of the chorus, and did so well he went through it again with leading them through the first verse — all the while giving him a standing ovation until the end.
It was an unforgettable night of music and nostalgia, and I felt honored to witness a living legend in action. Don McLean is not only a great singer-songwriter, but also a great entertainer and storyteller. He's also quite a talented guitarist. He has a timeless voice and a timeless message, and he deserves all the respect and admiration he gets. If you ever have a chance to see him live, don't miss it. You won't regret it.