Celebrate Good Times: The Story Behind Kool and the Gang's Hit Song
If you have ever been to a wedding, a birthday party, or a sporting event, chances are you have heard the catchy tune of "Celebration" by Kool and the Gang.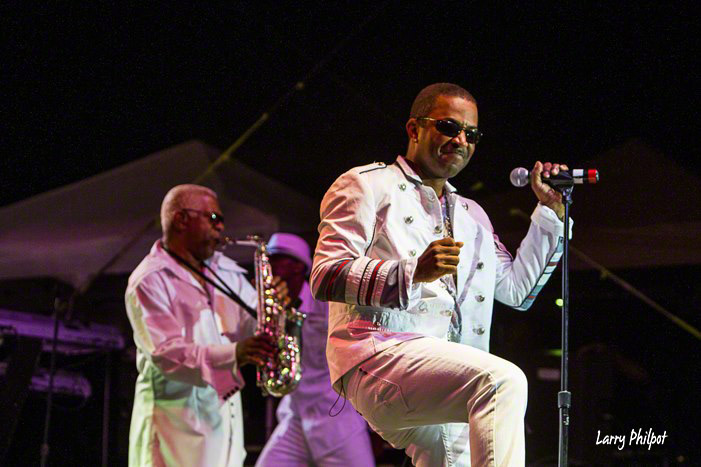 The song, released in 1980 as the first single from their album Celebrate!, was the band's first and only single to reach No. 1 on the US Billboard Hot 10012. It has since become a universal anthem for joy and festivity, and has been inducted into the Grammy Hall of Fame. 2 and the National Recording Registry. 2.
But what inspired the band to write such a cheerful song? According to co-founder Ronald Bell, the saxophonist and musical arranger of the group, the idea came from reading the Quran. He said: "I was reading the passage, where God was creating Adam, and the angels were celebrating and singing praises. That inspired me to write the basic chords, the line, 'Everyone around the world, come on, celebration.'" 2.
The song was written as a collaboration by the whole band, and featured a catchy chorus, a funky bass line, and a post-disco groove2. The lyrics invited listeners to join in the celebration of life, love, and happiness. The song was also influenced by the Karan, a dance move that originated in Africa and was popularized by James Brown. The Karan involved raising one's arms in the air and moving them side to side3. The band incorporated this move into their live performances of "Celebration", and encouraged the audience to do the same3.
The song was an instant hit, and became a staple for various occasions and events. It was played by radio stations to celebrate the release of US hostages from Iran in 1981. 2. It was also adopted by the St. Louis Cardinals as their theme song after winning the 1982 World Series 2. It has been covered by numerous artists, including Kylie Minogue, Madonna, and U2. 2. It has also been featured in movies, TV shows, commercials, and video games 2.
"Celebration" is a song that transcends time and culture, and brings people together in joy and harmony. As Kool and the Gang sang: "There's a party goin' on right here / A celebration to last throughout the years / So bring your good times and your laughter too / We gonna celebrate your party with you".4
youtube.com
en.wikipedia.org
lyrics.com
genius.com