Prog/Acoustic Guitarist Mark Vickness announces new instrumental album "In The Rain Shadow," w/musical collective, MVI (Mark Vickness Interconnected)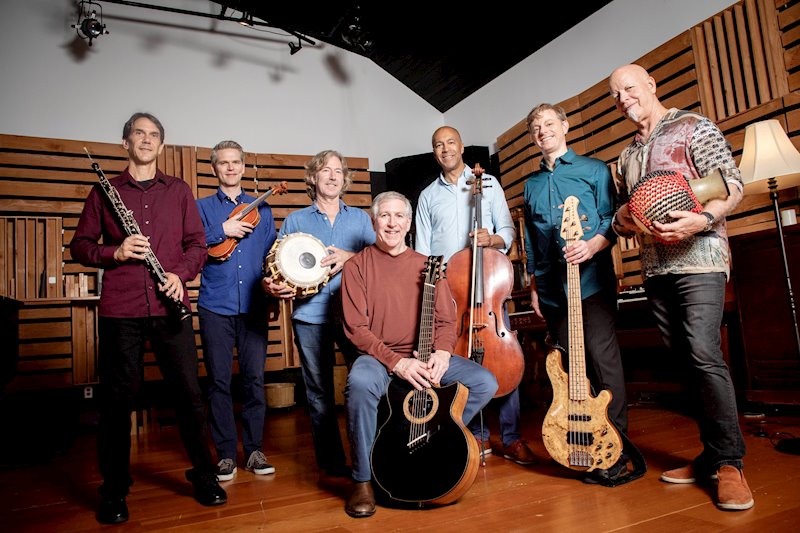 Progressive Acoustic Guitar Virtuoso Mark Vickness recently announced his dynamic new instrumental album released with his musical collective, MVI (Mark Vickness Interconnected). "In The Rain Shadow" is an inspired concept album with lush, multi-layered instrumentation and powerful themes inspired by the natural world. 
"Most of the music on In The Rain Shadow takes its inspiration from moving to the high desert (California's Owens Valley) in late 2020. We live literally in the rain shadow, which is a meteorological term meaning on the sheltered side of a mountain range where there is less precipitation because of the wind patterns. Most of the titles on this recording are taken from geological or meteorological features we experience daily. These compositions are intended to reflect a new appreciation for the opportunity to absorb the wonders of living in the rain shadow. It is humbling, awesome, peaceful, thrilling, tranquil and beautiful."
With each contributing musician in this 7-member collective being a virtuoso in their own right, "In The Rain Shadow" covers a vast expanse of subgenres and awe-inspiring moments. Genre-wise, this album has it all. Fans of everything from jazz and classical to progressive rock and beyond will find a new favorite in this exciting fusion. MVI itself is intended to represent the oneness connecting all human beings. This over-arching vision pervades the music, with each sound complimenting the others like a mosaic or musical mandala.
"MVI is intended to reflect musically the idea that we are all part of one incredibly diverse human family. As a composer, this is my dream ensemble. Each musician is an accomplished soloist adept at many different types of music. They all bring an astounding breadth and depth of musical understanding and experience. There is almost no style of music we cannot draw from. We have a classical trio (violin, cello, oboe), a jazz quartet, percussion instruments from almost every continent and virtuoso players capable of playing pretty much anything I put in front of them from funk to raga style improvisation, from interwoven counterpoint to rock power chords, from a fast Irish 12/8 romp to an ambient textural tapestry and more – they do it all with ease and with an infectious energy that is palpable on every track. I could not be more grateful to be able to work with these remarkable musicians!"
Accompanying the new album release is a series of HD live videos. These performances allow viewers to get the full experience and immerse themselves in one of progressive music's most promising projects. Mark Vickness was also honored with his inclusion in Robert Cassard's 'Best Guitarist Composer You've Never Heard" Youtube video.
Musician Names/Instruments: Mark Vickness/guitar; Mads Tolling/violin; Matt Renzi/winds; Joseph Hebert/cello; Dan Feiszli/bass; Ty Burhoe/tabla; MB Gordy/percussion
Producer Name(s): Mark Vickness, Dan Feiszli
Tracklist: High Desert, The Gorge, Alluvial Fans, Stillness (for Will), Roadrunner, Rupak (for Ty), Cloud Shadows, On the Cliffs of Mohr, In The Rain Shadow
Online:
Websites: www.markvickness.com
Official Website: www.markvickness.com
Facebook: www.facebook.com/mark.vickness/
Instagram: mvi_interconnected
Spotify: https://open.spotify.com/album/094PvzNzomQEPJFeFb6JNx
Apple iTunes
Youtube Channel: @markvickness3641
Artist Biography:
Mark began his musical training on piano at age six. The road from there to the composer/modern fingerstyle guitarist he is today included a bachelor's and master's degree in composition, studies in classical piano, guitar, sitar and tabla, years as a performing jazz guitarist, composer and arranger, several film and dance scores and decades of recording and performing as the instrumental half of the acoustic fusion duo, Glass House. Mark's performing experience spans a huge range of genres from free improv to West African drum and dance ensembles, from Motown and funk bands to big band jazz and orchestral conducting. Schooled in composition by Pulitzer Prize winning composer, Mel Powell, Mark has recorded and performed with world renowned musicians including two time Grammy winners, The Turtle Island String Quartet, legendary bassist, Michael Manring, and guitarists Alex DiGrassi and Don Ross.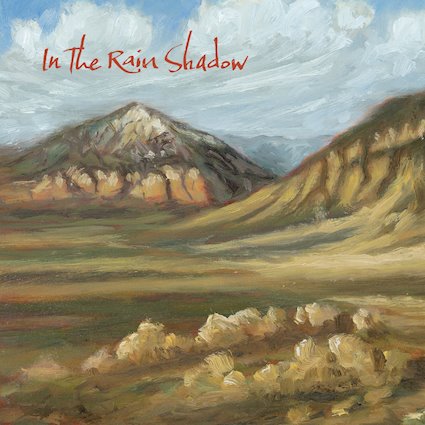 Press Quotes & Accolades:
I am reminded here of that wonderful blend of West meets East that was so fundamental to Interconnected. In The Rain Shadow brings together seven extraordinary instrumentalists who have created a fusion album in every sense. A global musical journey, seamlessly joining East and West in a unique and inspired fashion (Bob Mulvey/The Progressive Aspect).
It is the skillful blending of instruments and insistent drone rhythms that proves ultimately irresistable. Whilst the album again reveals Vickness' classical and jazz background, the tunes are always melodic and completely immersive (getreadytorockme).
it's a gorgeous collection which somehow feels rooted in the earth, as if bluegrass, indian classical music, african cross rhythms, new age acoustic ambiences, classical chamber music, jazz, once all blended, create some perfect special sauce which might feel like home to most of the population of the earth. Jon Gomm – British Modern Fingerstyle phenom
Mark is a visionary musician who creates a beautiful form of contemporary chamber music. For his new recording he has assembled a masterful, soulful ensemble who bring his tone paintings to life. It will take you on a journey! Michael Manring – Legendary bassist/composer
Beautifully played, recorded, and mixed. There's enough instrumentation for interesting orchestrational shifts to occur, and the music doesn't overreach, allowing for flawless, graceful delivery and total clarity of intent. I know these songs will bring joy and inspiration to many people out there! Ian Ethan Case – Acoustic Double-Neck master
It is so nice to listen to the new MVI record. Really expansive and yet inviting, a whole sonic world to explore! You have to check it out! Trevor Gordon Hall – Fingerstyle pioneer