NYC Singer Songwriter Paul Maged is back with new hard rocking new EP "Crossroads"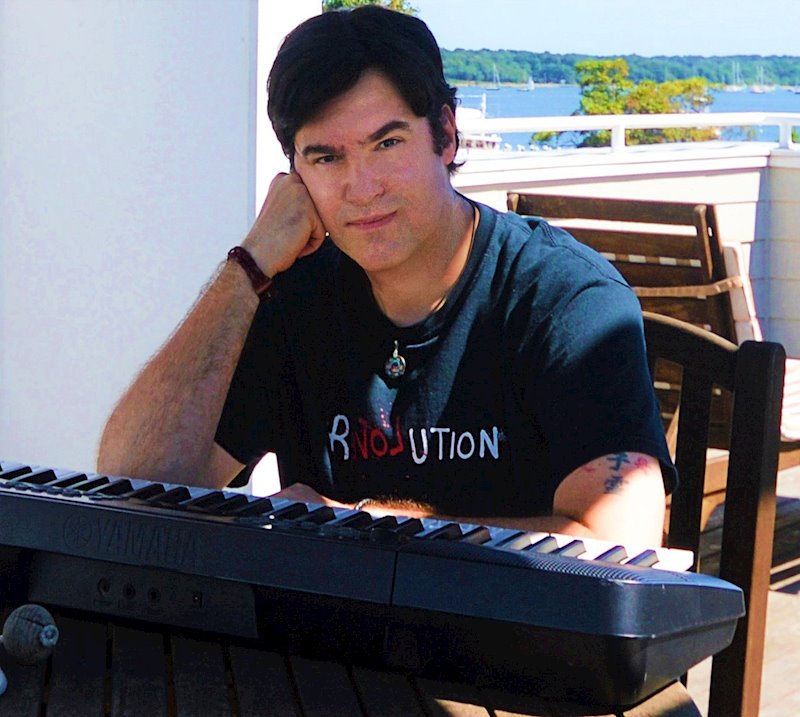 NYC Singer Songwriter Paul Maged is outspoken and brimming with electrified melody on his new hard rocking new "Crossroads" EP. This versatile 5-track collection is out August 19th on digital platforms. This marks Maged's 6th album and first since his ambitious full-length opus, "Culture War" in 2020.
"I titled this album, 'Crossroads' because I'm at one personally and our country is at one as well. I wanted to explore the relationship between the internal struggle of every human and the external struggles of our society."
Paul Maged has been a mainstay on the New York City music scene since the release of his album "Diamonds & Demons" in 2014, which was named #1 album of the year by Monoblogue Music. Since then, he has released a prolific streak of albums, EP's and singles. His signature creative approach even balances socially conscious lyricism with deeply personal offerings. Through his diverse discography, the seasoned songwriting and superb musicianship is always evident.
New EP "Crossroads" continues this evolution. On socially conscious, politically charged tracks like "Martyr War" and "Burn It to the Ground", Paul is as fiery as a musical molotov cocktail. On "A Sudden Contrast", he's vulnerable, reflective and open to letting the light in. The album closes with the acoustic guitar driven melodic title track, "Crossroads", a song that Maged says is about depression and suicidal thoughts.

"I encourage anyone with those thoughts to try and talk to someone, anyone, before it's too late. The song also has a hope, yearning and love throughout but only because I was able to come out the other side."
Notably, Chris Sheldon of Foo Fighters fame mixed 4 of the 5 songs on the album. Chris mixed the Foo Fighter's breakthrough album The Colour and the Shape. With this collaboration, Paul's music has never sounded better. Fans of artists ranging from Foo Fighters and Billy Joel to Green Day, Pearl Jam and Weezer should enjoy Paul's wide-ranging music.
Stream "Crossroads" on Spotify.
Musician Names/Instruments:
Electric/Acoustic Guitars: John Polimeni, Ziv Shalev
Bass: Mark Prentice
Drums: Dan Konopka (OK GO)
Strings: Richard Curran
Keyboards & Piano: Paul Maged
Produced by Paul Maged
Mixed by Chris Sheldon
Mastered by Elliot James Mulhern
Online:
Official Website: https://paulmaged.com/home
Paul Maged – YouTubePaul Maged – Twitter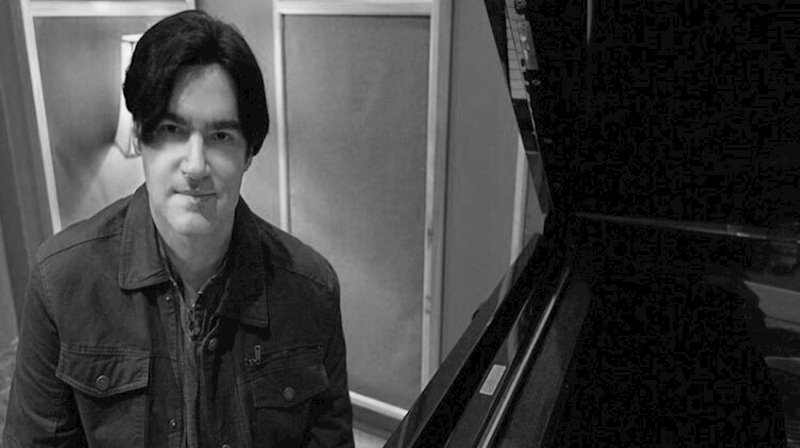 Artist Biography:
Paul Maged was born in Boston, MA and grew up in Framingham and Boston. By the age of ten Paul was writing music and lyrics after his father bought him a tiny Casio Keyboard to learn on. Paul's father enrolled him in private study at The Boston Conservatory of Music where he took music theory and studied opera under the tutelage of Donald J. Bravo. Maged moved to NYC fresh from high school and attended The American Musical & Dramatic Academy. From there he began a decade straight of writing and performing stand up and sketch comedy including background appearances on SNL and appearing in several independent films including film festival winner "Bobby G. Can't Swim".
After Maged's father suddenly passed away he turned back to his first love, songwriting. Maged threw himself into the writing process and built a relationship with a multi-platinum recording studio in Manhattan who helped produce what would essentially become a double album, 17 song rock opus called, "Diamonds & Demons". The album was named #1 album of year by Monoblogue Music. Popular music blog Popdose wrote, "Paul Maged proves Rock N Roll isn't dead, it just needed a reason to get out of bed in the morning".
After that album Maged started writing and recording new music. He had recorded enough material for another full album but instead decided to release the new music as a trilogy of concept EP's. The first EP was titled, "Light Years Away" and was released in October, 2017. It was quickly written up in such blogs as The Huffington Post who wrote, "Light Years Away has much to offer: attractive melodies, pulsing rhythms and compelling lyrics."
Maged followed "Light Years Away" with "The Glass River" in March, 2018 which he called, "harder edged, with a sense of urgency and more socially conscious", including songs such as "Gunz 4 Hire" about gun control and "For The Sea" about climate change. "The Glass River" quickly garnered critical acclaim with Alternative Nation saying, "Once again, Paul Maged has proven why he is one of the most exciting and unique artists working in the alternative forum".
Before releasing his final EP in the trilogy, Maged dropped a hard rocking political protest song called, "The Resistance", in October, 2018. About the single, Noho Arts District wrote "These days it's hard to find anyone without an opinion of what's currently going on in our country, but some are doing a little more than just ranting. Paul Maged has written a protest song, "The Resistance" and it's not just opinion and clever lyrics, it's really excellent, hard driving, toe-tapping, head-banging rock."
Paul's final EP in the trilogy titled, "Fight To The Death", was released on June 17th, 2019. The title track earned placement on a UFC Fight Pass promotional video. The EP earned Maged the strongest acclaim of the trilogy with Alternative Nation claiming "Paul Maged's EP Fight To The Death Is The EP Of The Summer" and Respect My Region writing "NYC's Paul Maged continues to rise".
Maged began to write and record new music with the desire to release a full-length LP. With half the album recorded the Covid pandemic hit and Maged was forced out of his longtime studio, losing several songs he recorded. Urgently Maged re-recorded, self-produced and completed the album on his own. Maged calls the new album, "Culture War", his "most personal writing to date politically and emotionally".
"Culture War" was released worldwide on Election Day, November 3rd 2020, and will include the title track as the first single as well as socially conscious songs, "Cult 45" and "Lose Your Privilege".
Maged followed up "Culture War" with the atypically upbeat and hopeful single "Everything's Gonna Be Alright", which was well-received by critics and fans alike. His new "Crossroads" EP splits focus between hard rock and pop rock song craftsmanship. 4 of the 5 songs were mixed by Chris Sheldon of Foo Fighters fame.