Boz Scaggs delights fans at Brown County Music Center with a double helping of the blues.
Boz Scaggs is a musical legend who has been making waves in the blues, rock, and R&B scene for over five decades. His Summer '23 tour brought him to the Brown County Music Center in Nashville, Indiana, on August 2, 2023, where he delivered a spectacular show that delighted his fans and newcomers alike.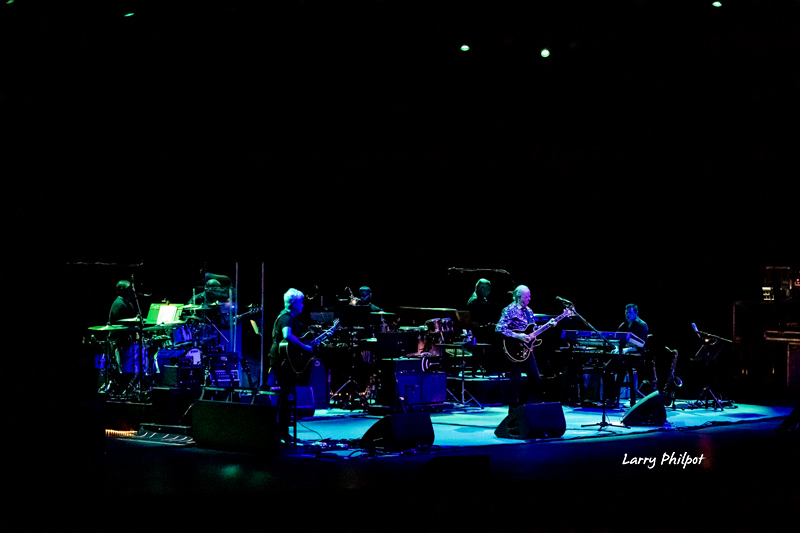 Scaggs played a mix of songs from his extensive discography, spanning from his early hits such as "Lowdown" and "Lido Shuffle" to his award winning song from Urban Cowboy, "Look what you've done to me."
For the fascinating Backstory to the Urban Cowboy song, and how it was written overnight, click here.
Scaggs also displayed his impressive guitar skills throughout the show, playing solos and riffs that complemented his vocals and band. He also interacted with the audience, inviting them to sing along, clap their hands, or dance to the music. He was clearly having fun on stage, and so was the crowd.
The suave Scaggs, now 78, proved he had not lost a step, his unique reedy voice still in terrific shape, sounding just like it did on those massive hits he had back in the seventies. Some people referred to the great Mel Torme' as the "Velvet Fog", but this is how I'd describe the unique vocals of Scaggs.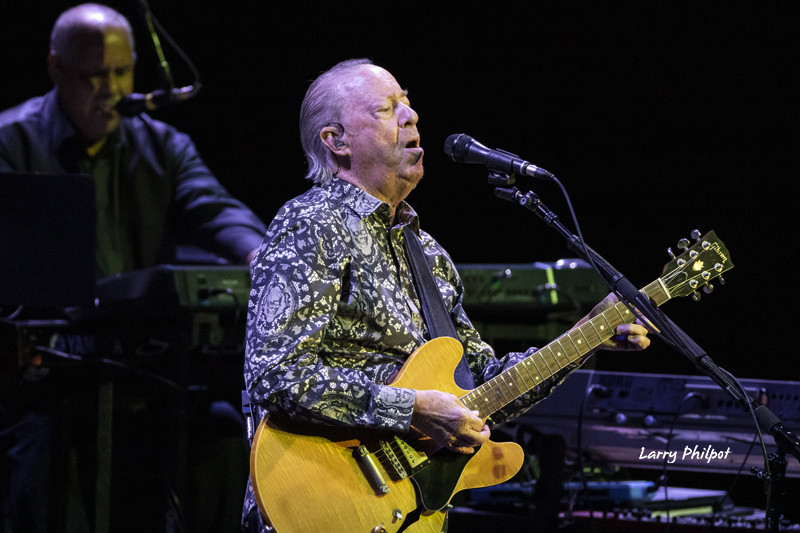 Heavy on the blues, with songs from Bobby "Blue" Bland and Fenton Robinson, but also mixing those giant radio songs like "What Can I Say?", "Lido Shuffle," "It's Over," and of course, "Lowdown" (all from the 5x platinum 1976 album "Silk Degrees") with a selection of R & B covers, and blues workouts. All were performed seamlessly by Scaggs and his top-notch six-piece band, although not his normal touring band as listed on his website. But make no mistake, this wasn't the "B" team.
"Harbor Lights," evolved into a jam session, permitting the band to stretch out and showcase their individual talents, transforming into a Latin jam with sparkling electric piano from Michael Logan and effervescent percussion from Branlie Mejias. Logan, Mejias, and drummer Teddy Campbell all provided strong backing vocals throughout the set. The legendary Willie Weeks on bass nonchalantly held down the bottom end, he and Campbell keeping it tight and loose. And Eric Crystal was superb on saxes, melodica and supporting keyboards.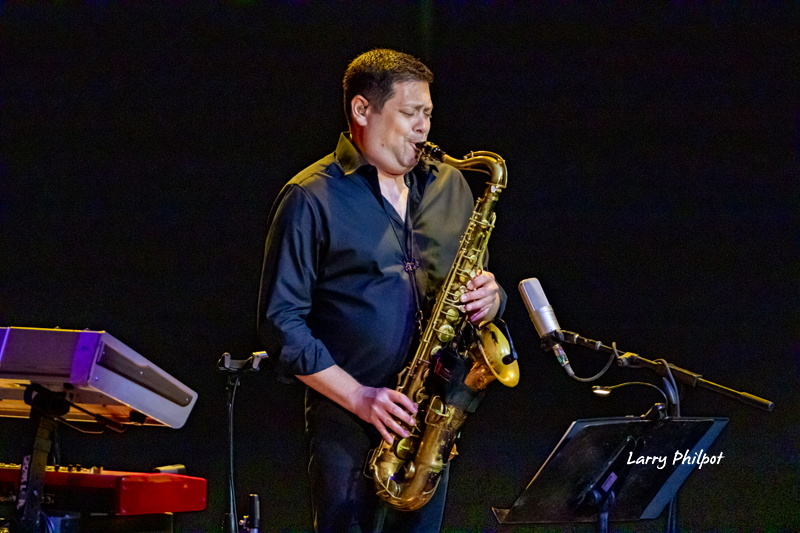 Last year, we caught up with Boz in Dayton in an arena twice as large. The intimate setting of the Brown County Music Center, with it's capacity of only 2000 made this show seem like it was in your backyard.
Grade: A+
Set List:
"What Can I Say" from his 1976 album Silk Degrees
"Jojo" from his 1980 album Middle Man
"Sierra" by Boz Scaggs
"The Feeling Is Gone" by Bobby "Blue" Bland
"Just Got to Know" by Jimmy McCracklin
"Miss Riddle" from his 2001 album Dig
"Lowdown" from his 1976 album Silk Degrees
"Harbor Lights" from his 1976 album Silk Degrees
"Georgia" from his 1976 album Silk Degrees
"Look What You've Done to Me" from the soundtrack of the 1980 film Urban Cowboy
"Radiator 110" from his 2018 album Out of the Blues
"Somebody (Loan Me a Dime)" by Fenton Robinson
"Lido Shuffle" from his 1976 album Silk Degrees
For the encore, he played:
"It's Over" from his 1976 album Silk Degrees
"You Never Can Tell" by Chuck Berry